Schedule:
12 h 15 – La faucon gagne:
Race our gyrfalcon and win a falconry animation*!
*Registration with the Morzine tourist office. Phone 04 50 74 72 72
1.00 pm – Eagle of Nyon
Enjoy the flight of our imperial eagle from the top of the Pointe de Nyon and experience its dive live on the terrace!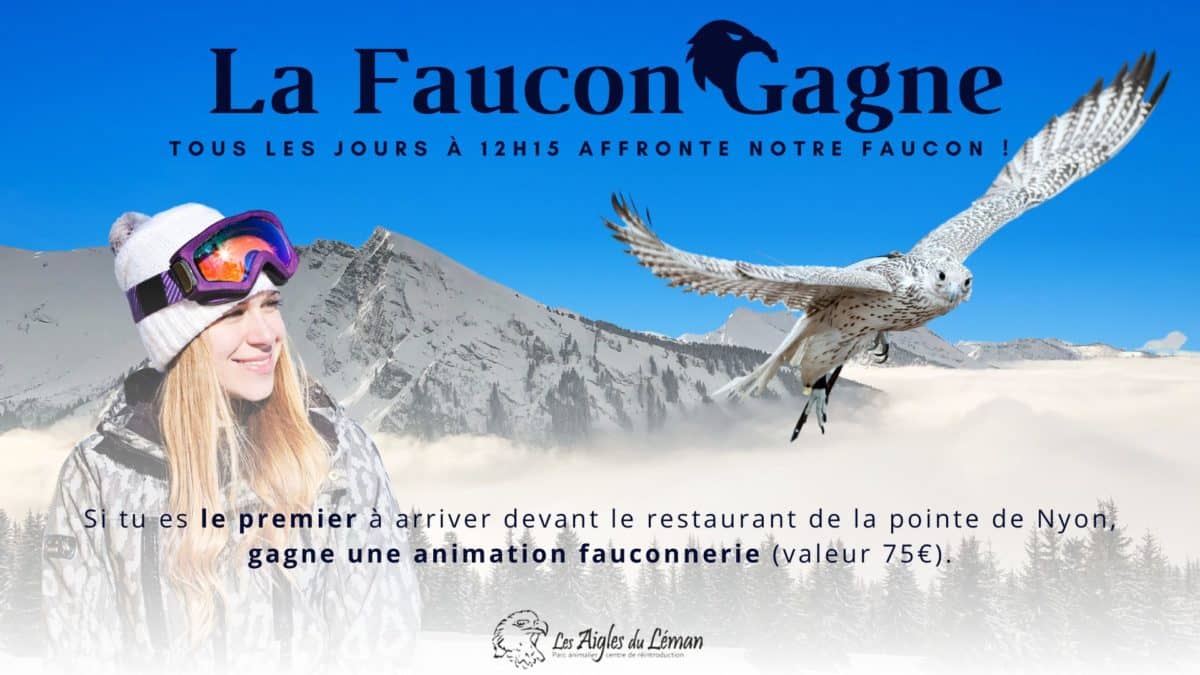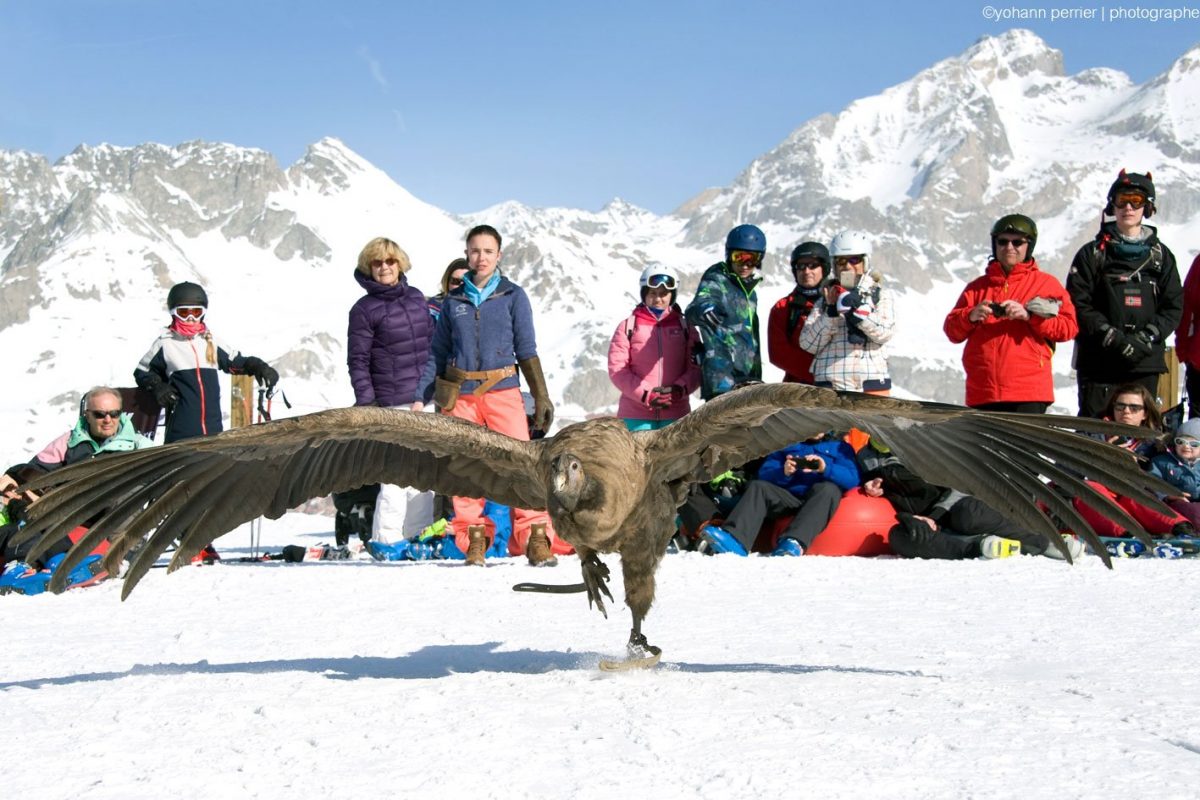 Show times:
14.00 and 15.30
Enjoy our two daily 25-minute shows combining education and humour.
This show provides the audience with the opportunity to discover the bird's beauty and understand their fragility.
For a long time, these birds have been persecuted due to misunderstanding and human superstitions.
Falconry animation*
Activity details:
Presence of a falconer with his birds of prey, possibility to wear 3 different birds of prey on the glove (owl, owl and buzzard) and to fly them, possibility to take pictures.
From 12 years of age.
Available daily during the opening hours of the park, after falconry show, and by reservation only. Possibility to do this activity in English.
Price: 75 € per person – Duration 30 min,
*Registration by phone or email only on (+33) 04 50 72 72 26.