Lunch time
The self – restaurant is open every day from 12 to 3.30 p.m.
This authentic Savoyard chalet, is accessible to both pedestrians and skiers, is the haunt of our birds and their falconer.
Come and enjoy the traditional cuisine of our region while admiring the dive of the eagle from the Pointe de Nyon !
This magical place offers a south-facing terrace where you can enjoy a craft beer or hot chocolate while watching the spectacle of mountain birds of prey.
The menu of our winter park is home-made, and gives you the choice between diots, crozets, ham cooked on the bone or the famous tartiflette and on the sweet side let yourself be tempted at any time by a blueberry pie, a chocolate mousse… before going down the slope and joining the village of Morzine !
menu :
Starter – dish – dessert 25 €.
Starter – dish – dessert 20 €.
Drinks are not included.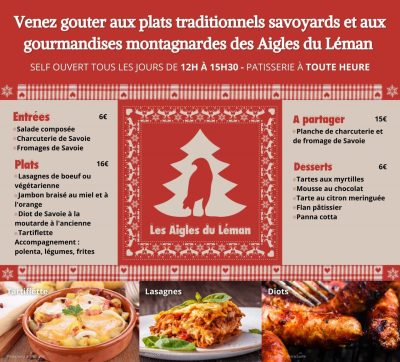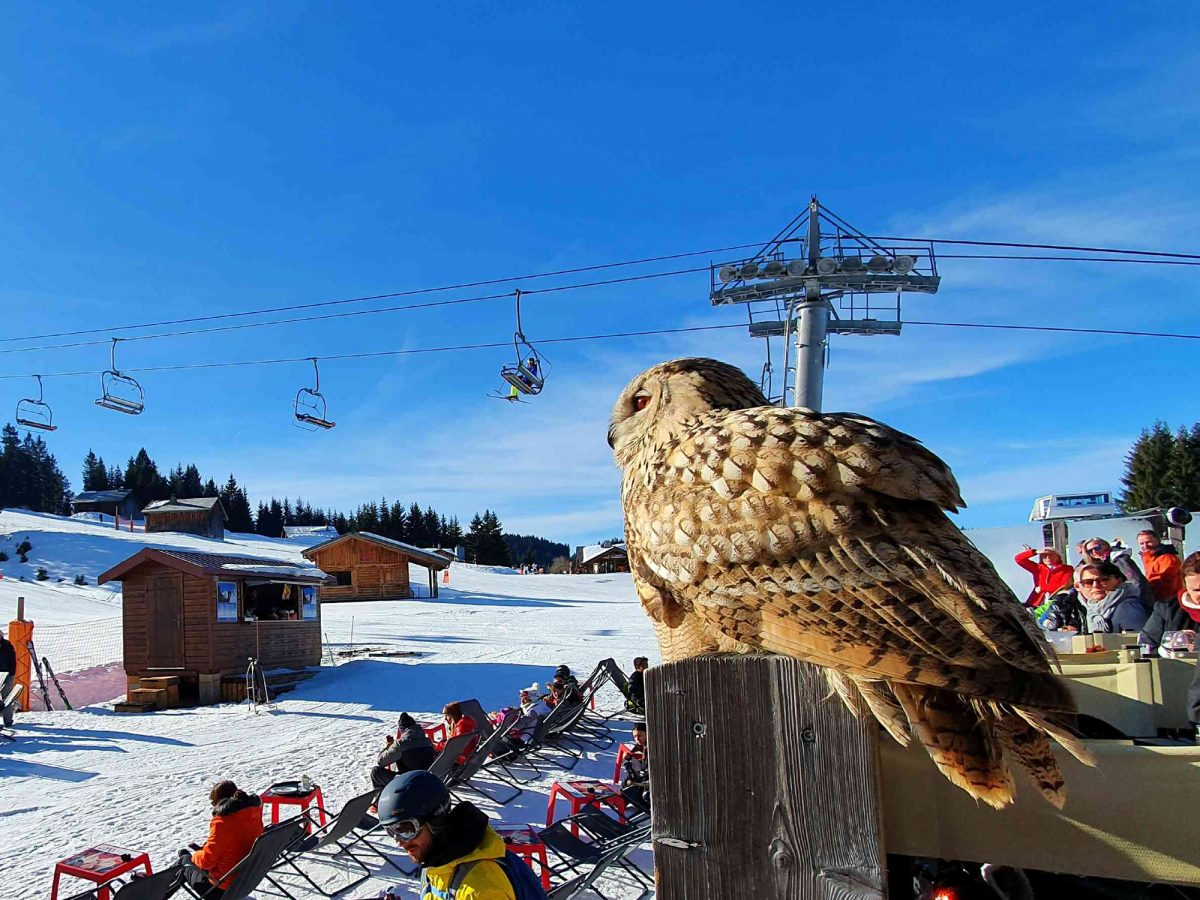 A snack bar located on the slopes
Just a little hungry ?
In front of the Chalet, the snack bar offers the classics: hot dogs, croque-monsieur, paninis, fried nuggets, waffles, ice cream, pies. and soft drinks, beer and mulled wine.
In good weather : "La plage" and its deckchairs, in front of the restaurant, are at your disposal. You will be able to enjoy the flights of birds above your heads. Eat with the birds above your head and take advantage of your visit to treat yourself to a unique moment,
This will be an opportunity to admire the mountain lords from the deckchairs available, you will have plenty of time to sip a hot drink while keeping an eye on the toboggan run, the "Eagle Park" and the birds of prey flights !
In bad weather : The picnic heated room is at your disposal. A children's playground is also available.
Open every day from 9am to 5pm from december 18th to march 27th 2022.
(The domain is open until 10 April 2022)
Prices and access
Access is by ski Morzine ski area / Nyon sector or on foot by the Nyon cable car – Free parking :
Morzine Pedestrian Rates Winter 2021/ 2022 :
Adult return trip (20-64 years old): 8.20 €
Return trip child (5-15 years old): 7.10 €
Round trip young (16-19 years old): 7.60 €
Senior return trip (65 years old and over): 7.90 €
Ski passes available at the Pleney and Nyon cable car ticket offices and on https://www.ski-morzine.com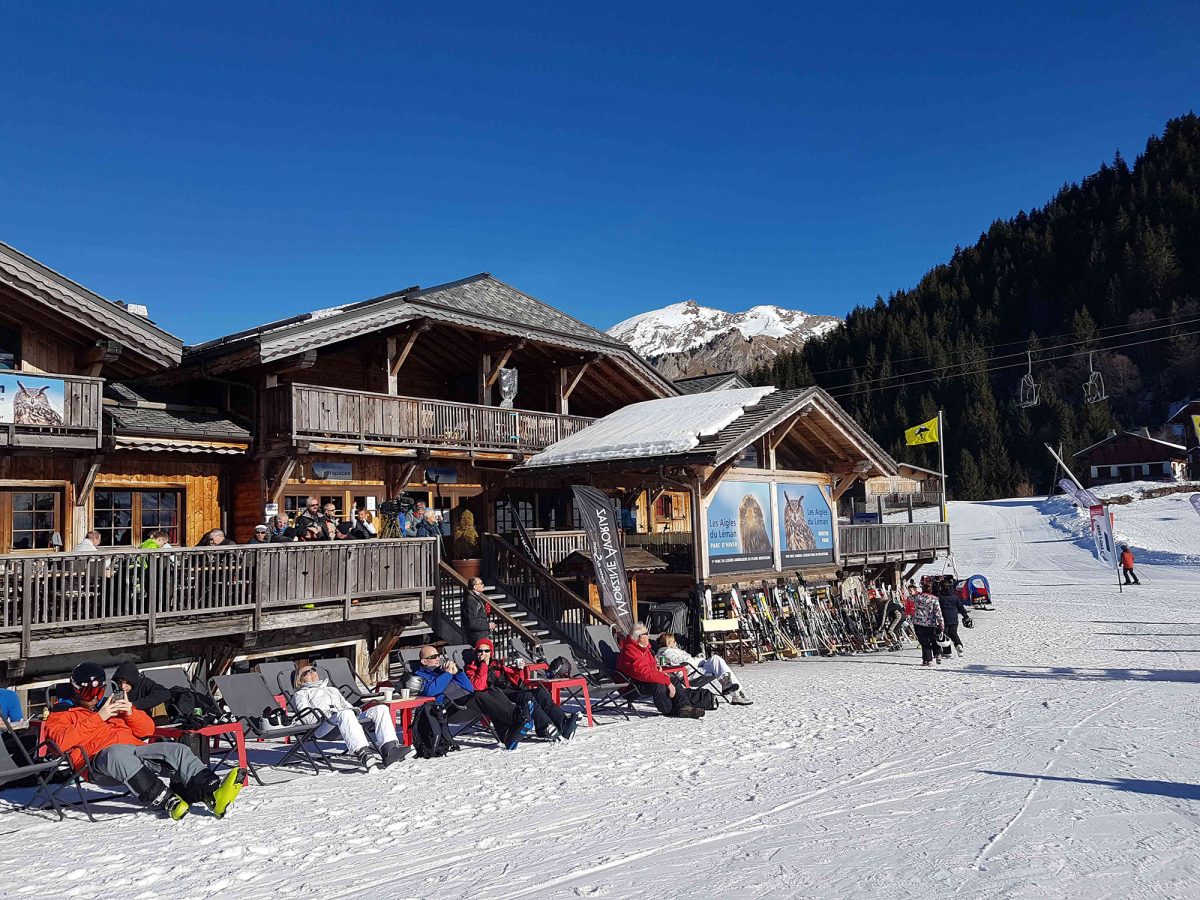 Good deals !
Morzine-les Gets Saturday package at 30 € instead of 40 € and Weekend package at 59 € instead of 76 €.
New: Première glisse Nyon pass for beginners at 20 € per day.
An escalator allows direct access from the free parking lot to the cable car. When you arrive at the top, the restaurant is located on your right, 2 steps from the cable car.