Open every day from 23 December 2023 to 1 April 2024, except on Fridays. In case of bad weather, the activities will take place indoors.
(The domain is open until 10 April 2023)
Prices and access
Access is by ski Morzine ski area / Nyon sector or on foot by the Nyon cable car – Free parking :
Morzine pedestrian tariffs Winter 2022/ 2023 :
Return trip Adult (20-64 years old): 8.60 €.
Return trip Child (5-15 years): 7.50 €.
Return trip Youth (16-19 years old): 8€.
Return trip Senior (65+): 8.30 €.
Ski passes available at the Pleney and Nyon cable car ticket offices and on https://www.ski-morzine.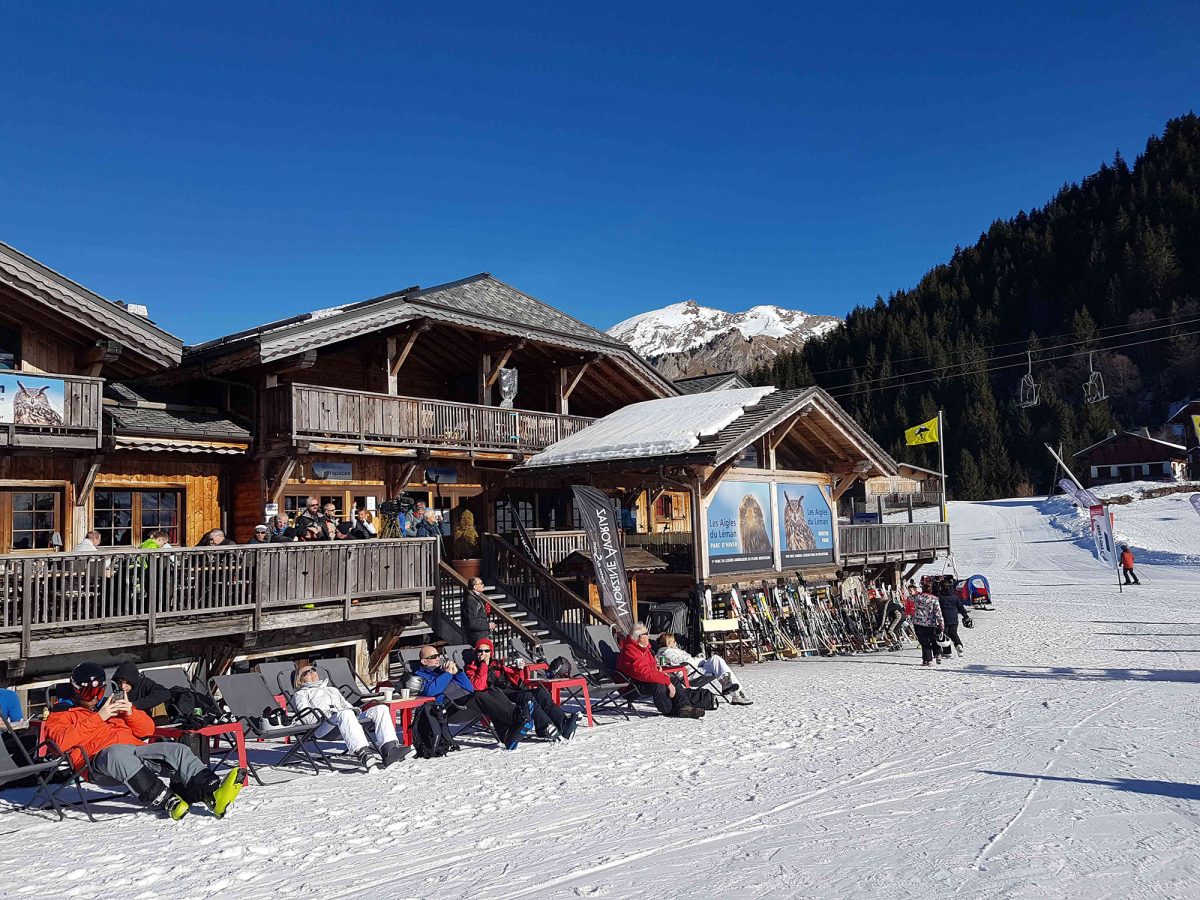 Good deals !
Morzine-les Gets Saturday pass at 32€ instead of 46€ and Weekend pass at 62€ instead of 80€.
You can also take advantage of the Première glisse Nyon package for beginners at 21 € per day.
An escalator allows direct access from the free parking lot to the cable car. When you arrive at the top, the restaurant is located on your right, 2 steps from the cable car.
For online sales, click here: https://www.ski-morzine.com/widgetconf
The educational hiking trail:
On foot or with snowshoes, take advantage of the new path accessible directly from the top of the cable car. Along the way, learn about the fauna that inhabits our beautiful mountains with the help of educational panels. the Locafaune application which will be available for download at the start of the trail, report the animals you are lucky enough to observe!