Your tickets includes all the shows we present during a day from 10 am to 6 pm.
Reservation are necessary only for groups of more than 20 people.
Eagle Stadium
An amazing show.
Eagle Stadium is an unique space for contemplating birds with optimum conditions.
An area of nearly 35 aviaries where birds are hosted before and after shows, in greatest comfort.
In Eagle Stadium area 1000 seats are available, included 40 shadowy, facilities, picnic area, two disabled areas. A wilderness wellbeing over 400 trees and plants, two waterfalls and 400m of walkways.
The birds of the lake
Presentation of the birds of Lac Léman.
The show take place in the largest aviary of raptors of the world «Terre des Aigles».
This show presents birds that depend on water to live. Fishers or eaters of aquatic plants, they frequent our lakes or marshes, we see them but do we really know them ? Each of these species has its role and their physique is adapted to their way of life and techniques of fishing !
Duration : 20 min
Times: 1.30 pm and 5 pm
The Lords of the Sky
The grand eagle show has dozen of birds of prey flying just above the audience's heads.
It's guaranteed to thrill and captivate. This show provides the audience with the opportunity to discover the bird's beauty and understand their fragility. For a long time, these birds have been persecuted due to misunderstanding and human superstitions.
Duration : 40 min
Times: 11 a.m. and 3:30 p.m.
La Maison des Petites Plumes
The nursery
The Parc des aigles du Léman is one of the largest breeding centres for birds of prey in Europe, with over forty species reproduced in 25 years. This animation will allow you to discover the techniques used to achieve this result. From incubation to breeding you will learn all about the reproduction of our residents. The host will introduce you to the babies of the year and tell you their story, a touching and often funny moment behind the scenes in the park.
Duration : 20 min
Time: 13:30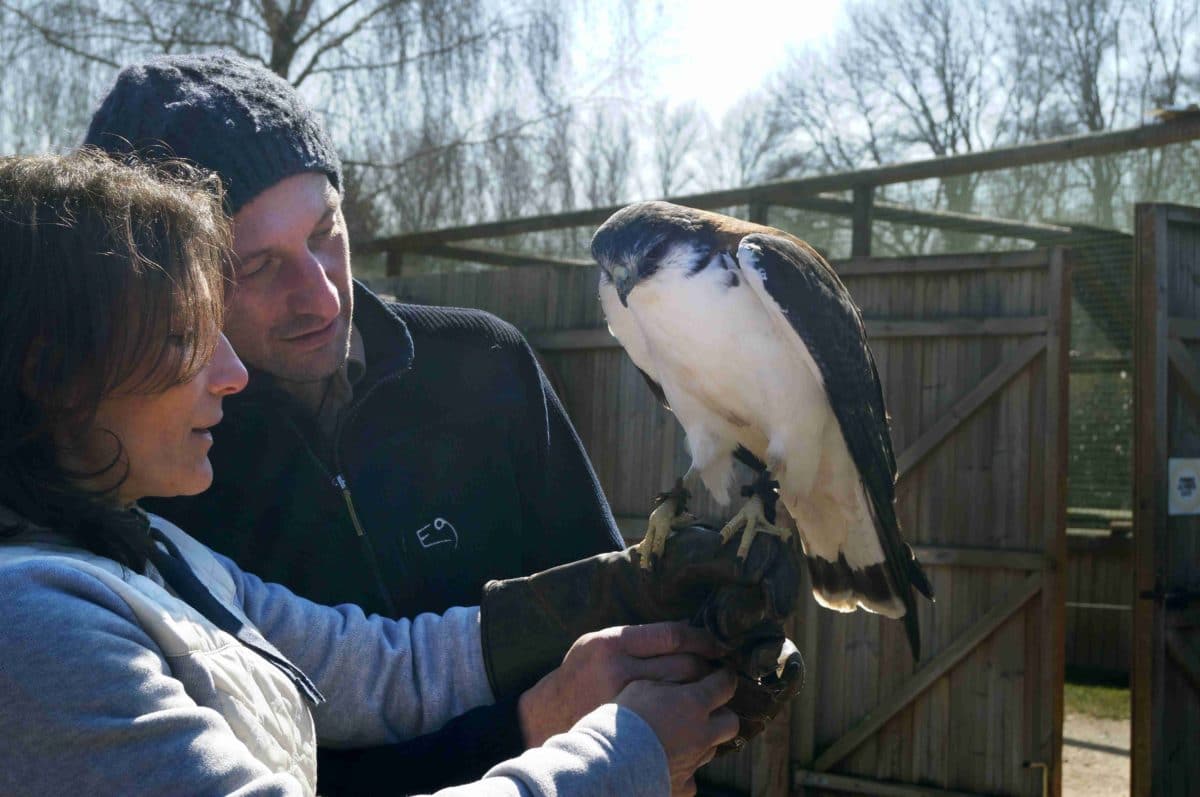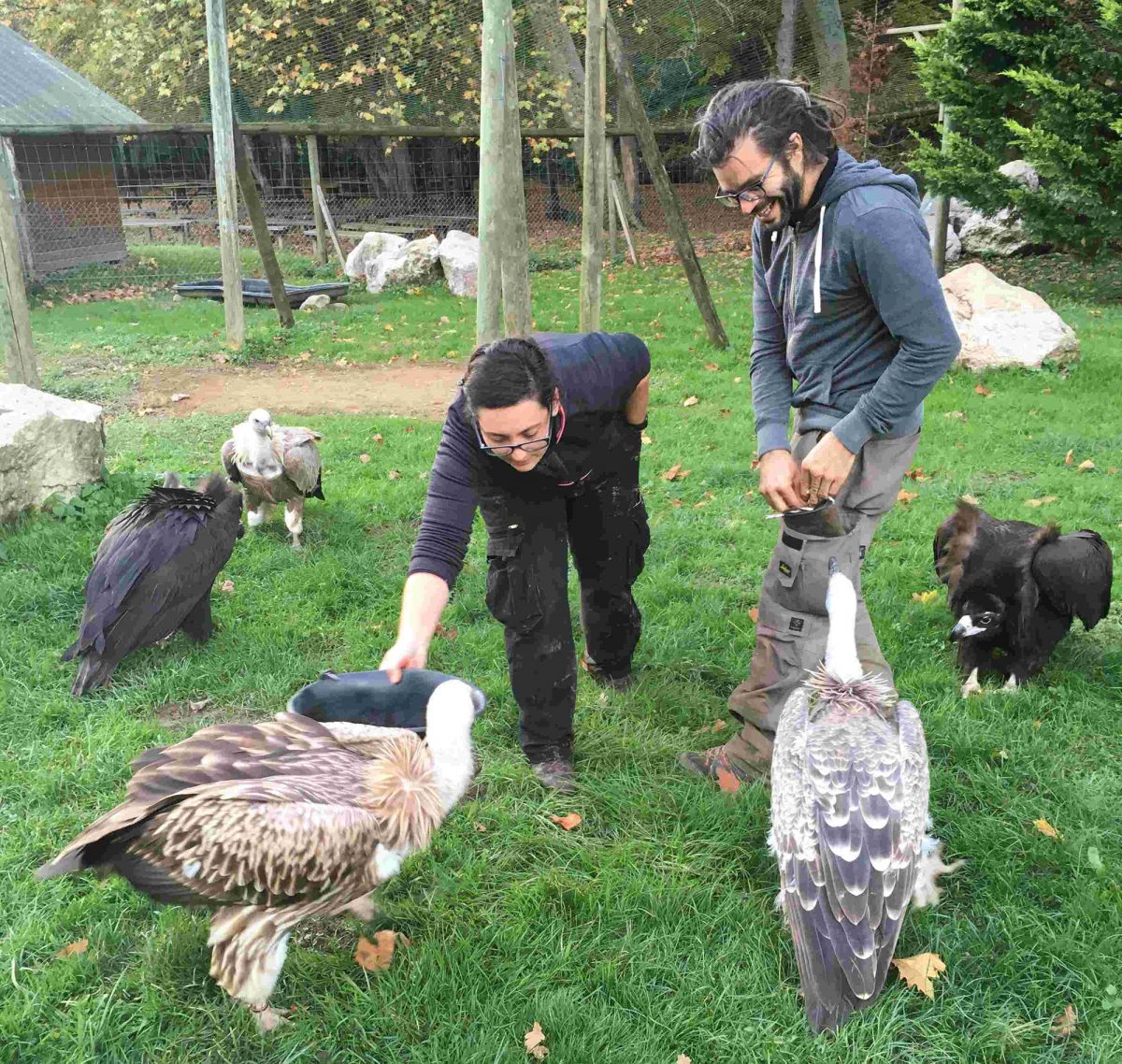 Falconry practice
Come and enjoy a magical moment with these legendary animals at the Lake Geneva Eagles Park. We offer courses for all tastes, all ideas and all levels ! If you have a birdwatcher's soul and want to know more about the fish eagle reintroduction centre, if you want to own a bird of prey in the near (or distant) future, if you have a teenager who only dreams of being a falconer or if you are looking for an original gift, let us guide you:
We propose 3 meetings:
Nature and Falconry: Take a day trip to the European eagle reintroduction centre to discover what goes on behind the scenes, follow the growth of the young babies with a dedicated newsletter and an introduction to the nursery, and finally enjoy a walk around the estate to perfect your wildlife photography technique,
Falconry method: Over a weekend, become a falconer ! Tour of a sector, checking of an aviary, preparation of meat rations, glove rides or the elaboration of a show, all our missions will be presented to you and our values shared. But beware ! This course is aimed at an informed public ! Raptors are carnivores only: they love offal and mice, be prepared to handle raw meat and fresh fish !
Falconry Pleasure: Looking for a new experience? Do you want to escape ? Attraction to birds ? Childhood passion never satisfied ? We have what you need to discover our profession and our feathered friends. Ideal for a gift or a first step in falconry, this course will allow you to penetrate our world during one day.
Privilege animations
For a event, a gift or a birthday, enjoy an unforgettable moment in the presence of a falconer and his birds of prey !
In this unique experience, you are able to ask any questions that you may have about these fascinating animals. For a few moments, you will have the opportunity to wear the falconer glove and hold one of these incredible predators. To finish off your experience, you will have exclusive proximity to see these predators in the air.
Activity details:
With the help of a falconer, you can fly the raptors (barn owl, eagle owl, vulture and hawk). You can take photos.
From 12 years of age.
Available daily during the opening hours of the park, after falconry show, and by reservation only. Possibility to do this activity in English.
Duration : 20 min.
Price : €75 per person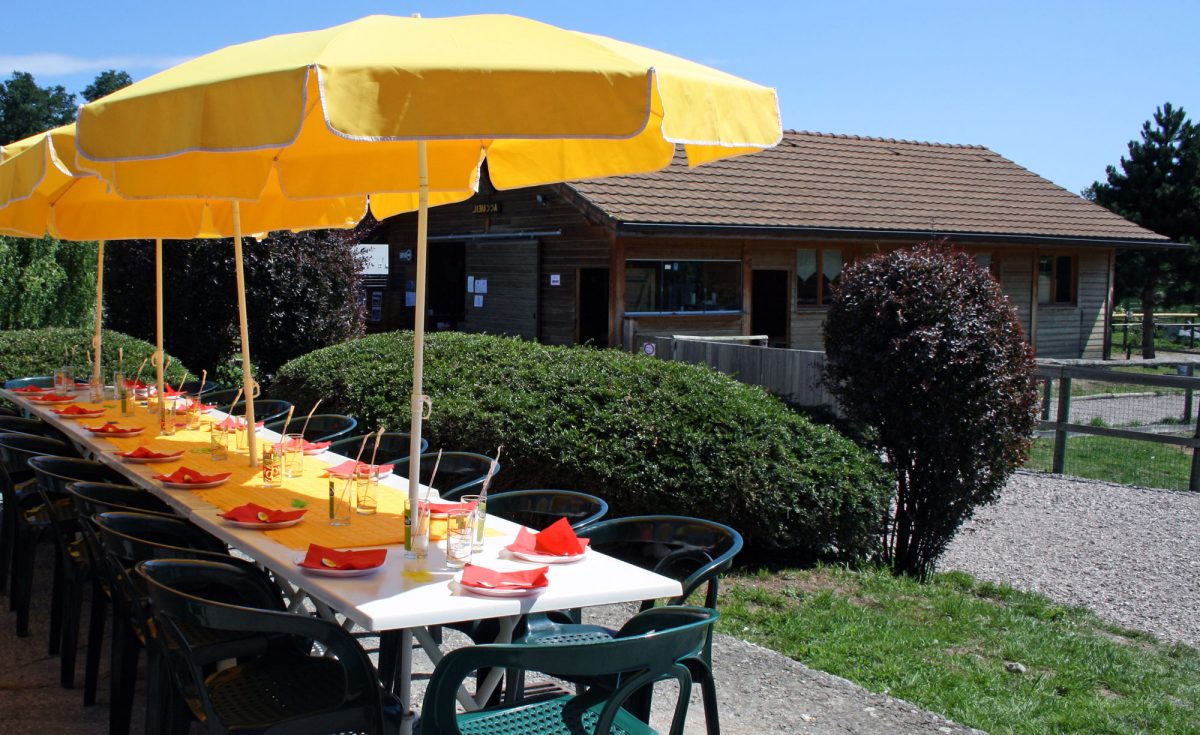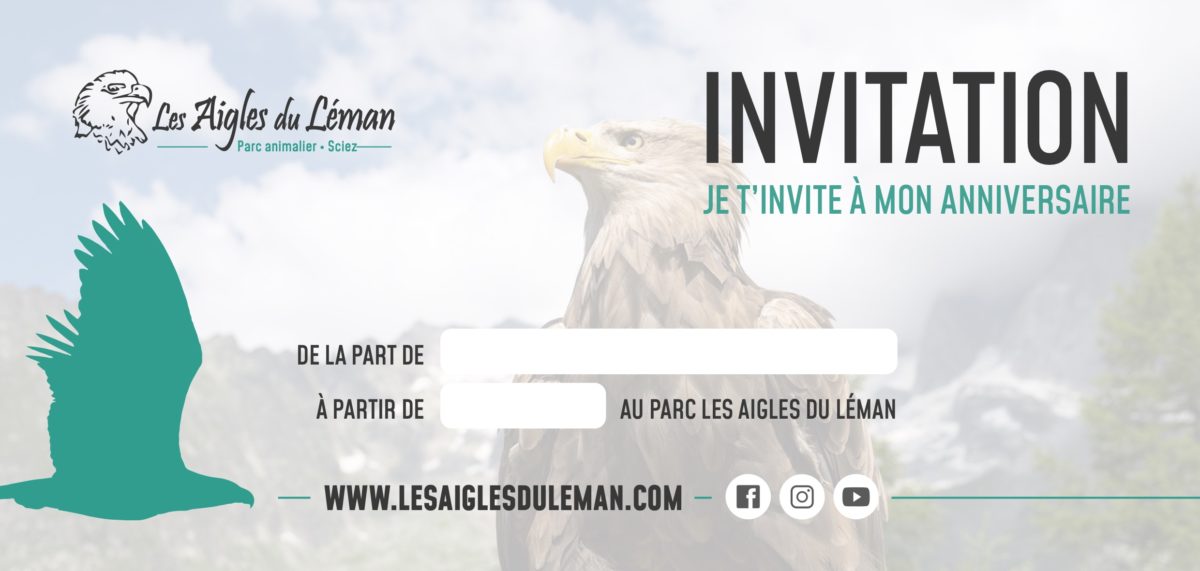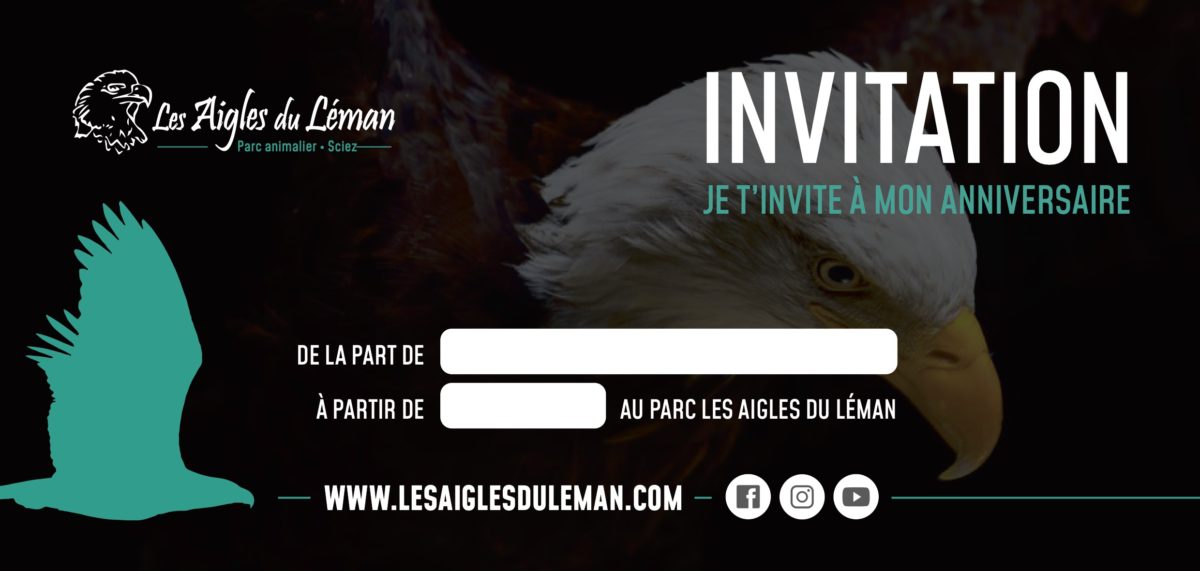 Kids birthday at the park
For a memorable birthday day without having the worry of organizing the event yourself, our anniversary offer could be for you !
The choice is yours !
Faites votre anniversaire à l'emplacement de votre choix : Soit au restaurant devant la volière Terre des Aigles – Soit près de la rivière à côté de nos petits lapins (à réserver).
This offer includes :
Entrance to the park with possibility to attend all shows.
A chocolate cake or a fruit tart (strawberry, raspberry, apple, etc…), a variety of fruit drinks. A tastefully decorated table for the occasion right next to the rabbit enclosure (lapinodrome) and two themed jumping castles.
Price : 16 euros per child and per accompanying adults – 55 Euros per child (birthday+animation chivalry)
Invitation to download here