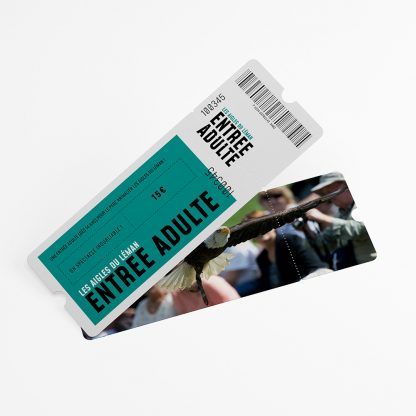 Adult Ticket (from 14 yo), Les Aigles du Léman
Around 300 birds of prey from more than 80 species find in our location the best conditions for living and breeding. More than 100 differents facilities are built in our park. The most spectacular is "La terre des aigles" the world's biggest aviairy for bird of prey with 18 000m2.
Every day 4 show are done in the "eagle stadium" the entertainment area with 1000 sitting places of which 400 are coverered. In Eagle Stadium area 1000 seats are available, included 40 shadowy, facilities, picnic area, two disabled areas. A wilderness wellbeing over 400 trees and plants, two waterfalls and 400m of walkways.
15,00 €